Chlorella: microalgae, superfood, dietary supplement, and powerful detoxifying agent
Chlorella, sometimes called Chlorelle, is a healthy complementary supplement, a genus of microalgae with unique health benefits. 
It is considered a nutrient of great importance in Japan. Attracting a total of around 10 million Japanese consumers, it has been one of the most well-known and commonly used complementary nutrients there for more than thirty years.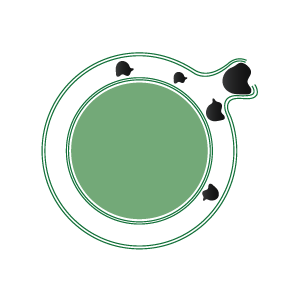 Chlorella is a highly effective detoxifying agent. Thanks to the plant's fibers, Chlorella has the unique capacity to absorb PCBs, heavy metals (such as mercury), and metalloids (such as arsenic) from living cells. Since our bodies don't digest the Chlorella fibers, this function helps rid our system of toxics by natural means. Strengthened with essential nutrients and effectively detoxified, we are able to resist threats of the outside world and reach our full health potential with the help of Chlorella.
There is no such a thing as a dietary miracle cure… but if there were, it would be Chlorella!
Why is Chlorella so healthy?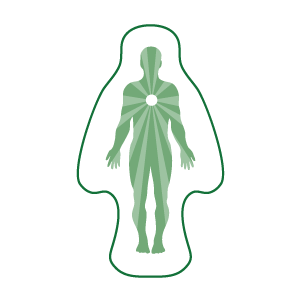 We cannot describe all the beneficial effects of Chlorella here – truly, there are too many! However, we can explain how this incredible microalgae works with our bodies to produce so many health benefits.
Chlorella works through two simultaneous processes: the detoxifying process and the stimulating process. Our cells' metabolism is controlled by a complex enzyme system. This system is slowed down when we absorb toxics such as heavy metals and dioxins, which can lead to fatigue, ulcers, disease, and other health concerns. Chlorella's intrinsic detoxifying power frees the enzymes of these toxins and stimulates our cells' metabolism.
With these two processes working together in synergy, our cells – and our bodies – can function at their best.